Uniforms: Beck-n-Call
We have three uniforms for you to choose from. All of the crew has all three uniforms, so the decision is that of the client. Crew is expected to arrive dressed to an event and ready to work (if there is a lot of set-up during the warmer months, we may ask to arrive in everyday clothes and then change). All crew members are expected to have their uniforms pressed and to be neatly groomed as well.


Casual Uniform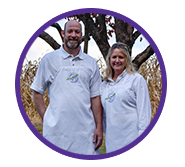 The casual uniform consists of khaki pants, a white collared shirt, and a white apron with our logo embroidered on the front. During the warmer months, polo shirts are acceptable and clients have the option to allow their crew to wear knee-length khaki shorts.
(Click on the images to view a larger version.)
Black & Whites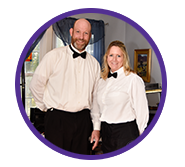 The black and white uniform consists of black slacks, a white oxford or tuxedo shirt (crew member's choice) and a black bow tie. Some crew may opt for a short black waist apron, embroidered with our logo, added to this uniform as well.
(Click on the images to view a larger version.)
All Black Uniform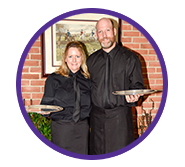 The all black uniform consists of black slacks, a long-sleeved black oxford shirt, a black neck tie, and a black bistro (long waist) apron. This uniform can be warm for outside events during the summer months, so please take that under consideration when choosing.
(Click on the images to view a larger version.)